Blockchain
Our niche of blockchain-based software provides quality solutions on Hyperledger, Smart Contracts, Ethereum, and more. 
We aim to provide the highest security to your essential affairs and transactions to keep you comfortable with the trading process, helping you bank on it with confidence. Our team of experts are well versed and updated with related blockchain matters, avoiding any possible security threats.

Decentralized Application
The decentralized application (DApp) is an emergency advent launched to protect against available frauds and threats in the digital world. The by-product of fear took the security problem to the next zenith. As with the need, more domains and industries understand the importance of having a decentralized system (unoperated and controlled by human intervention) and adapting the same. 
With the decentralized application (DApp), we at Digital Prizm offer benefits like:
User – Privacy 

Fault tolerance for hacking  

High-end security protection 

Altered flexibility to shift across industries

Smart Contracts
Smart contracts are a boon as they automatically record, manage and control all events of the intended agreements in exchange for a secured computer code. 
By using the intelligent system, we at Digital Prizm offer :
Automatic backup

Increased efficiency 

Better storage space

Direct communication

Accuracy of transactions 

Transparency within agreements 

Reduced speed due to automation

Highest protected security through code

Public and Private Blockchain
A public blockchain is for users who are okay with a decentralized dealing format; on the contrary, a private blockchain is for users for whom security and privacy are the priority. We at Digital Prizm deal with a private and public blockchain, allowing users to choose their type according to their needs. 
Jointly it leads to several pros for our clients like:
Legalized affairs 

Business focused

Enhanced stability

Increased efficiency  

Transparent transactions 

Both anonymity and privacy 

High scalability possibilities

High-end compliance protocols 

Reduced speed with quick decision making

Crypto Exchange Development
The number of heads entering the crypto domain is increasing with time, declaring it a high-end investment solution for the future generation. 
We at Digital Prizm understand your idea of a crypto exchange development and help you build the same with the latest technology and involve security. We concentrate on:
Insurance and security 

Hassle-free trading 

Advance admin panel 

One-click crypto panel 

Secured data recording 

Responsive interface 

Seamless user authentication

Custom Blockchain Development
'Your blockchain, your way.'
We at Digital Prizm help you build your blockchain platform from scratch as per your requirements, bringing your imagination to reality. Our expert team is well-versed with the latest technology and updates regarding legality, security and currency. 
Our aim is to take your blockchain idea to the next level and allow your potential customers experience the future with an easy eye.

Crypto Wallet Development
Currency is the king in any blockchain development. At Digital Prizm, we understand this and make it a crucial point to provide a seamless experience for traders. 
After thorough research and experiments, our experts develop a smooth trading session with a customized crypto wallet with high-end security and commendable speed.

Crypto Token Development
There is no blockchain and crypto without cryptocurrency, i.e. crypto tokens. Each crypto token is different and is used differently.
We at Digital Prizm build authentic tokens for your custom crypto platform using state-of-the-art technologies that involve transparency and elite security.

NFT Marketplace Development
NFTs entered the market with a vision to change the struggles of artists and give them a deserved status in the market with a good return on value. 
We help you build a NFT marketplace from the cradle stage where each piece of content is listed correctly, making it a cakewalk experience for buyers and sellers during trading. Our experts are well-trained and aware of the technologies, thus, presenting an unwrinkled and polished interface to the users.
IBG
With an aim to help individuals understand the importance of a diversifying portfolio and aiding them create one.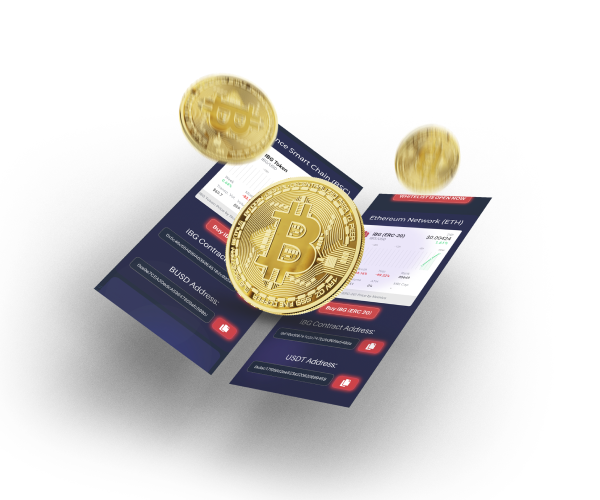 LEARN MORE
CGCX
World's First Insured Hybrid Crypto Platform. CGCX Offers world class trading features at your finger tips with all the advance trading features.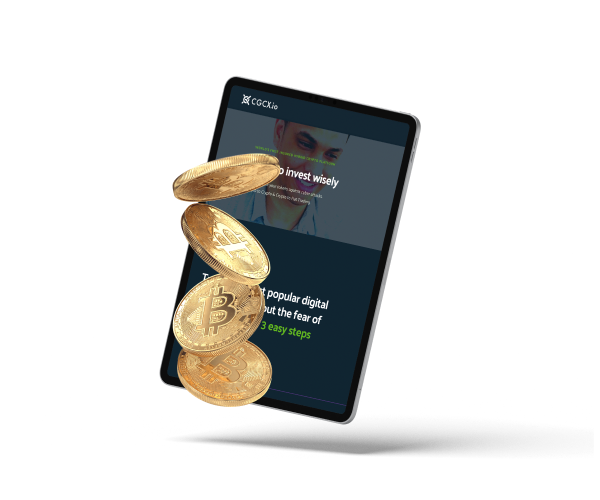 LEARN MORE
Digital Marketing
With the world going all digital, the marketing domain has sky-rocketed into the global world through innumerable online channels. 
We at Digital Prizm converted all our offline efforts to online, with the increasing craze of online media being the most effective one.