Iqrate – Making home buying a seamless experience, may it be loans or papers or long queues at the registrar's offices. An app built keeping 360-degree offerings in mind – home loan packages, interest rates, financial status checks, budget checks, repayment duration measurements and many more in one single place. The clients can easily pick a deal and go ahead with the banks of their own choice without any interference from the mediators. A new age app solving the house buying process for millions.
+ User Research
+ Competitive Analysis
+ Userflow
+ Wireframe
+ Hi-fi Screens
+ Prototype
+ Style Guide
Visit Website
The Challenge
Our main challenge was to create a platform that offers a list of home loan packages along with interest rates offered by banks in one single app. The package exploring needs to be within 3- clicks and allow the users to check out each of them within a limited time period. Therefore, the interface needs to be clean, hassle-free, yet attractive.
The Solution
We had to take an all-in-one approach for this particular brand. We adopted 6 steps methodology process to solve the challenge and come up with a seamless process – Discover, define, ideate, prototype, test and iterate, helping us come to a researched conclusion for the interface. On the other hand, to make it look appealing, we turned to illustrations, pastel colors and attractive fonts.
Featured

Projects
BHK
BHK is an app launched to help people find house help jobs easily in Singapore – into individual houses as well as agencies.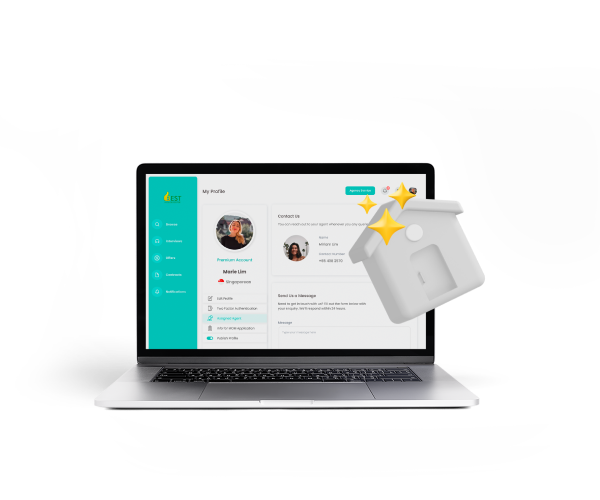 LEARN MORE